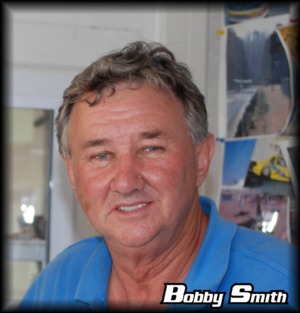 The Kinston Dragstrip was originally built as a quarter-mile dragstrip in 1960 by four gentlemen. Shade Aldridge, John White, Paul Nobles and Pos Jarman. Current track owner, Bobby Smith from Kinston, NC has owned it since 1977.
KDS MotorSports became IHRA sanctioned in the mid 80's. The very first divisional points meet was held here in 1991.KDS is home to some of the most legendary names in all of motorsports such as Richard Petty, Don Nicholson,
Hubert Platt, Ronnie Sox and Scotty Cannon just to name a few. There have been several world records set here over
The years as well!
Bobby Smith was named IHRA Track Operator of the year in 1995! Not only does Bobby own KDS, he also owns Carolina Paint & Wallpaper which services all of eastern North Carolina with nearly 30 employees. KDS welcomes everyone to join the action and come have a good time at the race track! We look forward to many more years
here in Kinston, NC!